Heritage Children's Services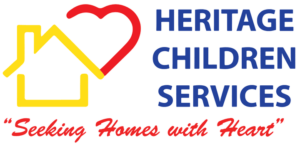 Heritage Children Services is a locally owned and operated foster care agency; we are Kentuckians serving Kentuckians.
As community members, we have a vested interest in the well being and future of Kentucky's children.  Our staff and foster parents are extremely well-trained and prepared to meet the needs of foster children placed with our agency.
We are licensed in the Commonwealth of Kentucky to provide the following services:  Foster Care, Therapeutic Foster Care, Medically Complex Foster Care, and Independent Living Program.
Here at Heritage Children Services, we are guided by strong ethics, and committed to
Professionalism and Integrity
Positive outcomes for all we serve.
Providing the best training and support
An open-door policy that provides direct access to all staff and management
Our Mission:  To be the magnet agency, the agency of choice, for foster care services in the Commonwealth of Kentucky.
Our Motto:     You can't go wrong, doing right by kids
156 Gaines Drive Campbellsville, KY 42718