Kentucky Main Street Peppermint Trail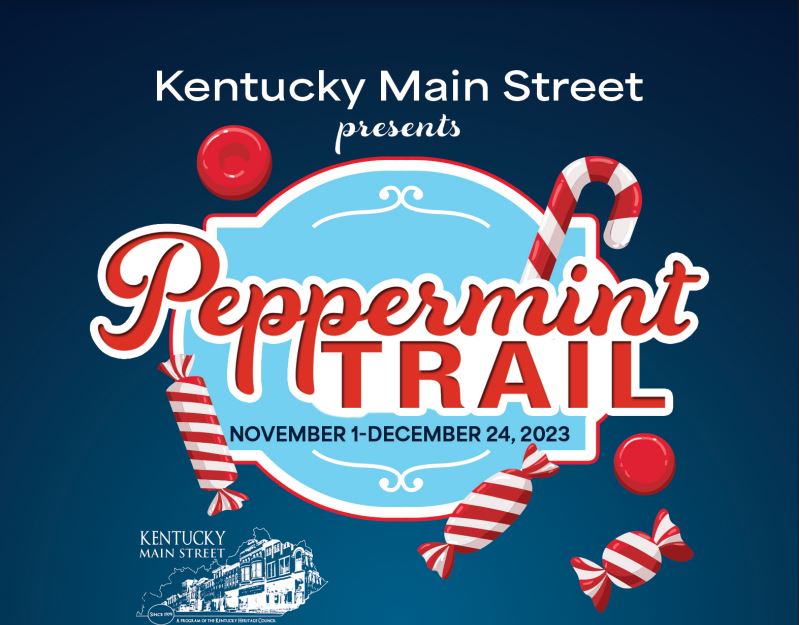 Next Date
Start

November 27, 2023
All-day Event

End

December 24, 2023
All-day Event

This is a recurring event

Repeating every Monday, Tuesday, Wednesday, Thursday, Friday, Saturday, Sunday
Lots of great things are waiting for you!  Small businesses are ready to welcome you with promotions and treats, downtowns, including Campbellsville Main Street, are decorated in red and white and sure to put some pep in your stop as the holidays fast approach.  Be sure to scan the QR code to see the listing of businesses in each downtown.  Several communities, including Campbellsville, are having drawings and prizes that will help you start your New Year with Kentucky Main Street.
We looking forward to seeing you on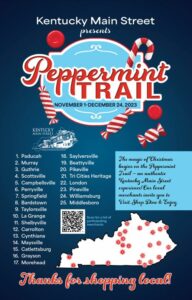 Campbellsville Main Street!
Upcoming dates
November 27, 2023
November 28, 2023
November 29, 2023
November 30, 2023
December 1, 2023
December 2, 2023
December 3, 2023
December 4, 2023
December 5, 2023
December 6, 2023
December 7, 2023
December 8, 2023
December 9, 2023
December 10, 2023
December 11, 2023
December 12, 2023
December 13, 2023
December 14, 2023
December 15, 2023
December 16, 2023
December 17, 2023
December 18, 2023
December 19, 2023
December 20, 2023
December 21, 2023
December 22, 2023
December 23, 2023
December 24, 2023
December 25, 2023
December 26, 2023