2019 CMS Board of Directors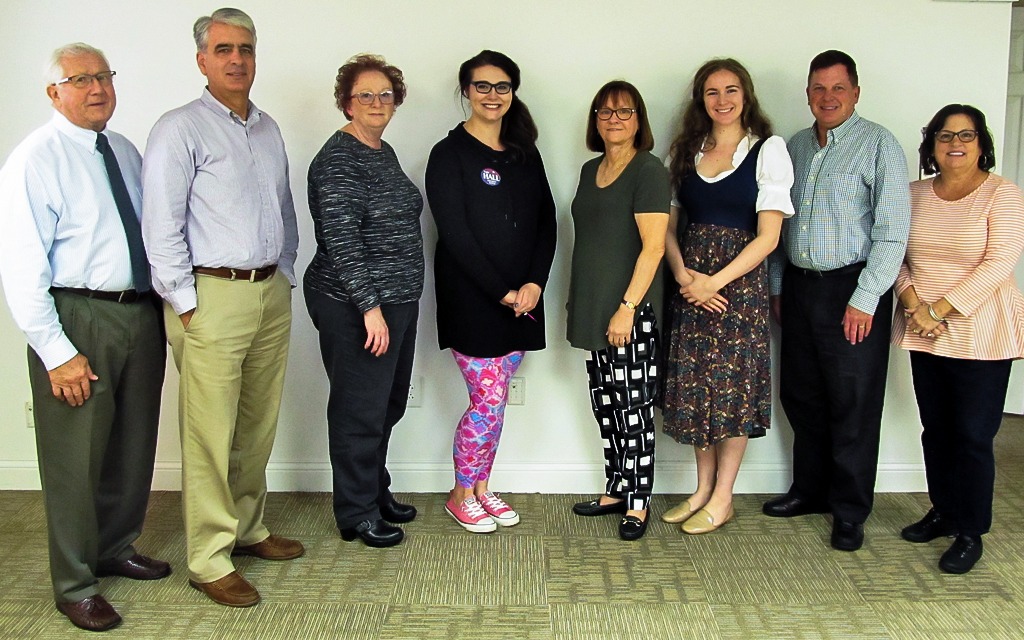 The 2019 Campbellsville Main Street Board of Directors were elected at the Annual meeting on November 1, 2018.  From Left to right:
Judge/Executive Eddie Rogers, Mike Januski-Treasurer & Organization Committee, Marilyn Neumann-Organization Chair, Brooke Cox-Vice President & Economic Vitality Committee, Donna Logsdon-Main Street Director, Madalyn Miller-Promotions Co-Chair,  Doug Tucker-President & Design Chair, Kathleen Tucker-Secretary & Organization Committee.  Not shown: Mayor Tony Young, Audrey Myers-Economic Vitality Chair, Blake Day-Promotions Co-Chair, Jill Chandler-Economic Vitality.