REGIONAL BUTTER, BACON & BOURBON BAKE-OFF HELD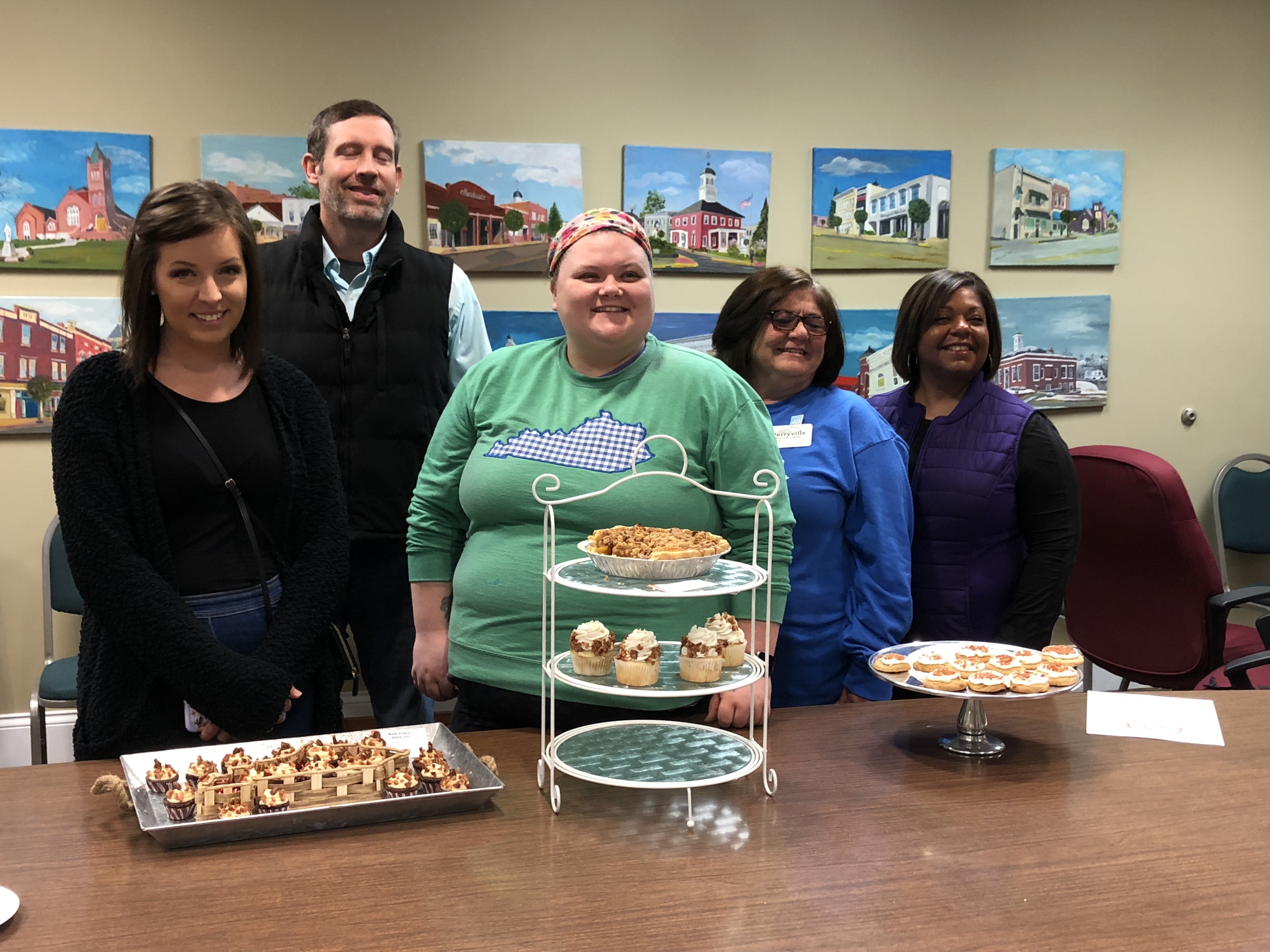 Congratulations to the participants and winner of the Regional Butter, Bacon and Bourbon Bake-Off. Vicki Goode took home the win for this round.
Pictured from left to right: Ashley Clark of Campbellsville, Mayor of Perryville (Judge), Shana Followell of Danville, Vicki Goode of Perryville, Mayor of Danville (Judge). Not pictured is Courtney Murphy of Mordecai's Restaurant in Springfield.