All That Glitters Is Gold at Tucker Diamonds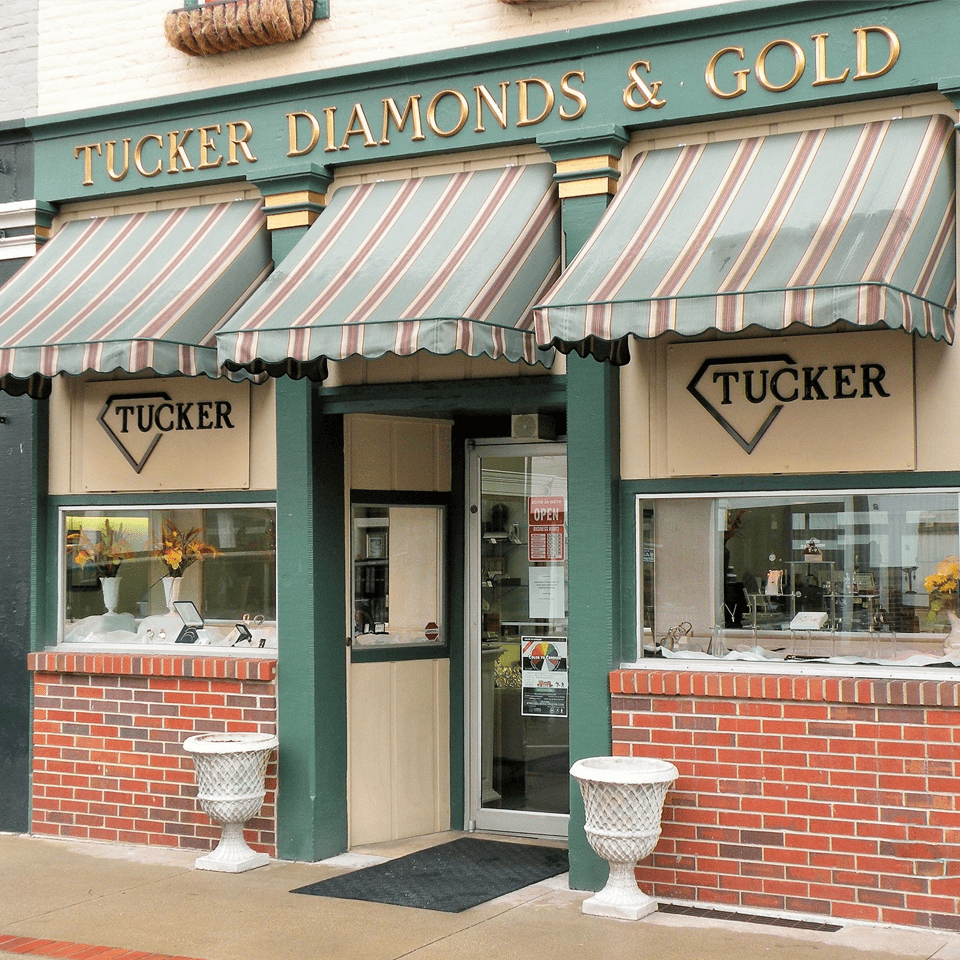 One of the oldest buildings in downtown Campbellsville, built in1885 by Mr. Samuel R. Bass, is Tucker's Diamonds and Gold at 121-123 Main Street. As a reminder of his accomplishment, Mr. Bass painted his name and the date "1907" on the second floor that remains visible today.
This building is a classic example of the Victorian Italianate style with tall, narrow windows with decorative window hood molds and frieze. Several businesses have occupied both buildings over the years. The Bass & Bryant Drug Store and Hubbard's Grocery occupied 121 Main Street at the turn-of-the century, followed by Pierce Grocery in 1923,  Squire's Grocery and a barber shop in 1947, Gorin Singer Sewing in 1976 and now Tucker's Jewelry Store.
Originally a millinery shop was situated at 123 Main Street followed by the Farmer's Deposit Bank in 1900. This bank eventually merged with People's Bank in the 1920's.  The bank closed many years ago when the bank president was caught embezzling his own bank's money by bank examiners.  Reportedly, he pulled a gun on them, which was not a good move on his part.  The building was also occupied by a restaurant and then Young's Jewelry Store in 1948, which eventually merged into Tucker's Jewelry store in 1957.
Now is the time to select that special item or have custom made jewelry made in time for holiday gift giving. Come in and talk to Doug and Kathleen Tucker. They specialize in loose diamonds and solid gold jewelry and have a fine array of watches, pearls and colored stone jewelry.  This is the only store in four counties that have certified diamond professionals, a certified gemologist and diamond expert.  Jewelry repairs and custom made jewelry are done in the store.